Outside the Norm
A freight train sped through the small rural town at fifteen past ten each evening announcing the end to my day. My phone rang with a woman's voice on the other line to check to see how I was doing. I gave a monotone response to my mom, "Yeah, I'm okay."
I ended the call and placed my phone on the nightstand. I whispered a short prayer to Jesus that I would not kill myself that night and hid myself underneath the sheets sleeping until the next day began.
She tried to be helpful, but it felt self-centered.
That was how my life continued for the first three months. Asbury University, a small Christian University accepted me to their Master of Social Work program. I moved from Georgia to Kentucky, which, unknown to me at the time, ended my nomadic lifestyle. I did not shy away from sharing portions of my story via a verbal assignment. I openly discussed being influenced by the Mennonite tradition and internal struggle of sexuality. My professor did not acknowledge the sexual identity issues, but was happy to discuss my love of an Anabaptist theology. It made sense due to the community standards, yet still a letdown after revealing a part of myself. A female classmate rushed to me in the hallway after class stating her dire need to take me to a gay club, so I could know the other gays. I loved dancing, but only with my group of close friends. And I had no interest in getting to know the other gays. I was not against them. I honestly did not want to be her gay friend and allow her to take credit for getting me out there. She tried to be helpful, but it felt self-centered.
As with most helping programs, like nursing, counseling and social work - I was the sole male in the graduate program. It became internally frustrating and lonely without another male around. I would try to hang out with a female classmate only to be questioned if we would start dating. The questioning felt like a heavy weight I carried from my short-lived, friendship ruining relationship with Caroline. I certainly did not want to take that chance again.
Gratefully, Aaron, the program's academic recruiter and reason I attended Asbury asked me to join a weekly accountability group, which he led for undergraduate males. With craving for male interaction I agreed to attend the Tuesday evening meetings. Like most male accountability groups, the undergraduates discussed issues with their female partners, lust and masturbation. I never said much as my depression came in waves, especially when they would ask about my own struggles. In honesty, I deflected their questions by stating I had different temptations from them. And only shared a few sentences in hopes of not having to go into further detail. Still, despite the differences, I kept going on Tuesdays. It became my safe space.
Aaron and I became friends due to our similar ages. In fact, I was one day older than him and as a result, made me all the wiser. A common fact we often joked about. He was an avid reader with bookshelves filled of his favorites and also recently purchased, need-to-read collection. One afternoon, while hanging out in his apartment, Aaron grabbed a book from his personal collection and handed it to me.
"Have you read this book?"
Love is an Orientation by Andrew Marin boldly printed across the cover. I skimmed through the pages while stating I hadn't. I had deja vu remembering a college friend handing me this book during my last year in Canada. For him, it was one of the reasons he broke off his engagement with a woman to be celibate or possible pursue a same-sex relationship. Fear pulled me away from reading the book then. But I did not hold that same fear now.
Aaron persuaded me to read it because the book helped him understand how to be a better friend to a few of his gay friends. His genuine kindness and care for people assured me he did not seek to change my sexual orientation or thoughts on anything. Aaron only sought to love and open up the discussion for me.
The sole goal is not to change a person's sexual orientation.
Each night for the next week, I devoured the pages of Love is an Orientation and the lingering negative thoughts of my own sexual orientation began to dissipate. Andrew Marin, the author, wrestles with the larger questions and in a way comes to the same conclusions that Jorge spoke to me a few summers before. Jesus only sought to bring people to him. The sole goal is not to change a person's sexual orientation. Andrew gives dignity to each person's storyline. One vignette describes a man feeling as though he needed to date a male and shortly afterwards needing to break up because he did not believe God wanted him there. Another story told of a young woman details her abuse and why she could not date a male. The short stories continued detailing a population struggling to find a place to be accepted. His conclusion: it was never the Church's job to fix the issue, only to point to the Man who could make people whole again. Andrew decided not to specify his own theological thoughts on it in the end.
Jesus did not have a great mission to change my orientation. Jesus only wanted to know me. Luis's advice echoed in my head as a reminder not to seek change, just seek Jesus.
In October, my medication supply from Dr. Patel began to dwindle. I drove to a psychiatrist office in Lexington in hopes of getting more free medication or something cheap to do the job. The décor felt as cold as Dr. Patel's psychiatric office in Georgia despite the use of elegant pictures, dark wood accents along the walls and upscale oversized furniture with fancy pillows. The psychiatric nurse gathered my story as a first-time visitor. I methodically recounted the events like the memorization of multiplication facts learned in elementary school. She took a few notes, acknowledged how well I knew my story and told me to wait for the psychiatrist.
The psychiatrist had the build of a college football player with wisdom showing through his salt and pepper hair. Our hands shook as a formal greeting and then he streamed through the notes taken by his colleague. In his thick country accent, he asked a few clarifying questions, which I attempted to answer in order to explain my symptoms and the need for more medication.
A look of concern shown on his face as he questioned why I started taking antipsychotics in the first place. I again briefly explained what had occurred in Costa Rica.
I don't believe you have schizoaffective disorder.
"I don't believe you have schizoaffective disorder. I am not even confident you are schizophrenic either." With his statement, my face now mirrored his as I wrestled with his prognosis.
"Yes, you have described your symptoms. And the symptoms are all there, but your affect. The way you carry yourself. The articulation of your words. It does not match up."
"So, do I need to get off the medication?" For once, I engaged in an intellectual conversation with a mental health professional and not treated as just a psychotic man.
"Well, Saphris is a very expensive medication and we do not have samples here. You would need to be switched to another medication. I would be afraid to take you off medication with it being your first semester in a graduate program. The academic stress with being taken off of medication could harm you greatly. I want to start you on a new medication slowly. How much Saphris do you have left?"
"I have one box left."
"Okay. You cannot break that medication in half because it is a sublingual. You need to start taking it every other day until the medication is finished, while also starting the next. I have some free samples. My staff will help you get on an income based program through a pharmaceutical website. You should be able to get a discount based upon your current income."
The psychiatrist opened his closet and gathered a stack of medication boxes to hand to me. Two boxes of smaller doses to start and two others with a higher strength to take later on. And he told me see me in two weeks. I paid three hundred dollars for the initial visit and the free medication to keep a sense of sanity. A business card had my next appointment time and date.
I slammed my car door and began driving back to the tiny town of Wilmore. Both confusion and frustration overcame me. The psychiatrist did not believe I was diagnosable. I felt betrayed by the medical field. I felt betrayed by the missionaries. I felt betrayed by everyone questioning my sanity. I felt like I betrayed myself by believing all of them.
The next day, I sat in Aaron's office overlooking the university's courtyard. I recounted what the psychiatrist told me and asked him his opinion.
"Nate, I think you should try and get off of the medication. Everything you have told me seems to be have been a spiritual issue, not a mental health one."
I couldn't agree with him more. The psychiatrist questioned my diagnosis. And I did too. Upon returning to my apartment, I walked into the bathroom and removed the new medication boxes from the shelf. I placed the boxes in a plastic grocery bag to properly dispose of them the following day.
And that evening, I began to slowly decrease my Saphris intake like the psychiatrist instructed, but only without the addition of a new medication. Over the weeks to come, Saphris' grip slowly dwindled as my dosage gradually decreased to every other day and eventually to nothing in six weeks time.
I felt no withdrawal symptoms. Clarity came. I sat in class without any suicidal hallucinations or ideations. Conversations got easier as I could process faster. A fog lifted from my spirit as I began to laugh and feel again. Aaron and others began to notice the difference. Life had somehow returned.
A fog lifted from my spirit as I began to laugh and feel again.
A family friend purchased a plane ticket for me to spend a portion of Christmas break in Rhode Island. My pseudo-brother and close friend, Zach, had knee surgery and needed help around the house. I spent most of my time helping Zach bring different items up and down a flight of stairs while he relocated from one lounging spot to the next. Each evening, our friend group gathered at Zach's place as we cooked meals, played board games and caught up on life. Matt, another close friend, Zach and I sat around watching endless episodes of Food Network programming, similar to what we did prior to my time in Europe six or seven years earlier.
Friends proclaimed that the "old" Nate was back. For my own amusement, I would inquire about their observation. Their descriptions of me being a zombie sitting, filling space on the living room couch with glossed-over eyes and a monotone voice left me incredulous. Only a year ago, we all watched our friend, Kendall, get married. Not only had I sat through the wedding reception barely conversing with friends, I had kept praying against the impulse to hurl myself off of the second floor bannisters with the hope that an incorrect landing would lead to my demise. Everything had changed.
Sunday morning, I sat in a navy blue cushioned chair on the left side of the small beach town church like I did in my high school years. It brought joy due a familiarity I had once forgotten. The congregation sang hymns with lyrics displayed from an overhead projector. The Church always had a ten minute greeting time and a sermon preached by Matt's dad. The pastor asked if the congregation could pray for Russ, one of our missionaries due a recent cancer diagnosis. The word, "cancer" quickly stirred up anxiety in my heart. Russ and his wife mentored me in high school and encouraged me to go to Spain and England, highly pivotal moments in my life. I did not want to lose him.
Random congregation members spoke out prayers for Russ. I closed my eyes to listen to their familiar voices pleading on his behalf from this side of the Atlantic. And soon, I had my first prayer vision since coming off the medication.
A leather recliner, a side table and a tall, black floor lamp was staged for a particular man. Russ walked into the room with an international newspaper in hand. He flopped down on the recliner, lifted the leg rest and began his crossword puzzle. He patiently sat, anxiety-free as he waited to be called for his doctor's appointment.
A very simple image for a hurting friend.
Immediately, I started to wonder the accuracy of the vision. I questioned if God, Himself, could actually speak to me. And why He would want to.
That afternoon, I sent Russ an email describing the vision I had. I trusted Russ enough to share this supernaturally revealed image. If the vision did not pertain to him, I did not have to feel shame or embarrassment. I could move on and write it off as my own imagination.
The same evening, Russ replied, "Well, I'll be in one of the chemo room's eight electric adjustable recliner units for about 6 hours tomorrow. Maybe someone will drop off an International Herald Tribune--good crossword puzzles in them too!"
Tears filled my eyes as I realized the accuracy of the vision. I had not lost my mind! God spoke to me, so I could share with others. I had a misdiagnosis. Freedom had come.
A month later, the spring semester was in full swing with course work, internships and continued friendships at the university. I now wanted to find something spiritually deeper to match my new awakening. I came across a home church network perfectly named "Simple Church" and joined.
The fearless leader, Gavin, wore skate attire from head to toe and kept a joyous laughter. His comedic sense of humor continued with him mastering as the number one joke-hop rapper in America. With a stage name, "Inside Joke," who could not enjoy his music. I admired his confidence, humility, and pursuit of Jesus outside traditional church walls. Their philosophy felt Biblically correct despite being uncomfortably different from American Christianity.
Like many Christians meeting for the first time, Gavin asked about my faith journey. I did not fret in revealing my sexual orientation and the spiritual warfare coinciding with it. Gavin's eyes lit up stating he had someone I needed to meet. Gavin described him as Superman of the supernatural world. I reminded myself that the spiritual world did not have to be a curse, but a blessing. Maybe this guy knew something I did not and could guide me a bit. The pursuit for truth or a glimpse of it was always worth the risk--a fight against the darkness that silenced years of my life.
Two weeks later, I walked into the university's student center to meet with the spiritual Superman. Due to the night hour, blissfully in-love couples took over the building due the separate gendered dorms on campus, Christian community standards to ward off sexual temptation. Unfortunately, the single bystanders had to watch their over-eager public displays of affection.
In this moment, I understood this spiritual journey had just begun.
Gratefully, I quickly identified the blond haired man sitting at a round table alone. Gavin did not lie. He did look like Superman waiting to conquer the world. Travis and I quickly introduced ourselves. Without hesitation, we dove into spiritual matters and a purposeful conversation of mental health, sexuality and faith. I appreciated that we skipped small talk to get to the meat of the conversation. Travis prophesied truth into my life and validated the dreams and visions I had. He believed everything I said and warned me that the spiritual attacks would continue. In this moment, I understood this spiritual journey had just begun.
——-
A required Master of Social Work course, Human Behavior and Social Environment II, captivated my heart in understanding how a person's immediate environment could affect self-perception. Professor Wells taught the class with grace as students began to share personal stories.
This particular class had two assignments for the whole semester. For the first paper, the student had to describe how a historical figure was affected by personal environment. In the second paper, the student would detail how one's life was affected by personal environments.
My initial paper centered on Harvey Milk, a homosexual political martyr from the 1970's. Milk sought societal change for the outcasts in San Francisco without pushing a sexual agenda. Conservatives got the media to focus on his sexual orientation as a negative societal influence. Milk became a politician and lived with conviction. Unfortunately, another politician assassinated Harvey Milk, pushing the LGBT community into the background defeated and socially isolated. It was Harvey Milk's fight for the outsider that made him my hero, not his sexual orientation. He seemed to get it.
The personal historical paper overwhelmed me. How much do I reveal about my life? How do I reveal myself within a Christian social work program? More importantly, where do I begin? Did being a part of a military or pastoral family shape my life? Could it have been my family's nomadic lifestyle? Did Christendom itself both negatively and positively influence me?
This is what I knew: I almost died multiple times. My own sadness or possible disposition to depression played a role. I knew the my chosen religious environment brought an overwhelming amount of self-condemnation. I did not feel worthy within the "Christian" culture. I did not feel love. I was not straight enough to be a part of Christian groups.
I felt like a young child seeking the attention of an older sibling, only to knocked down into the trenches over and over again. I would get up to run back to him, only to be told to get over myself, be mocked with my prior insanity and kicked off of the team. This was how I viewed the Church. I would die to be a part of group, who sought to ostracize and cast people like me away with the rest of the sexual minorities. I sought to write about this and with agony, I did. I wrote thirteen pages, which included a title page, reference page and the body--statistical data and historical markings of how the Christian social environment, for the most part, negatively impacted my life.
I knew my story needed to be heard.
For some reason, I felt like I needed to voice my experience on larger platform. I searched through multiple Christian online magazines landing on one voicing the complexity of Christian faith and culture: Relevant Magazine. I chipped away significant parts of the thirteen graduate paper down to a mere thousand word essay.
I emailed a single Word document with little expectation of a quick reply. Relevant Magazine's website stated it would take two to six weeks to hear back. I got a reply within a week. Relevant Magazine wanted to publish the article on their website. The editor warned me about the opinions of others. I emailed back stating I knew what the critics would say, but I knew my story needed to be heard.
The following week I got a reply that the article would be going live the following day. The editor once again prepared me for those who would seek to argue for argument's sake and have strong opinions about sexuality issues. She needed a reply stipulating whether I was ready. I quickly responded that I was. She thanked me for my vulnerability and the article was published the next day.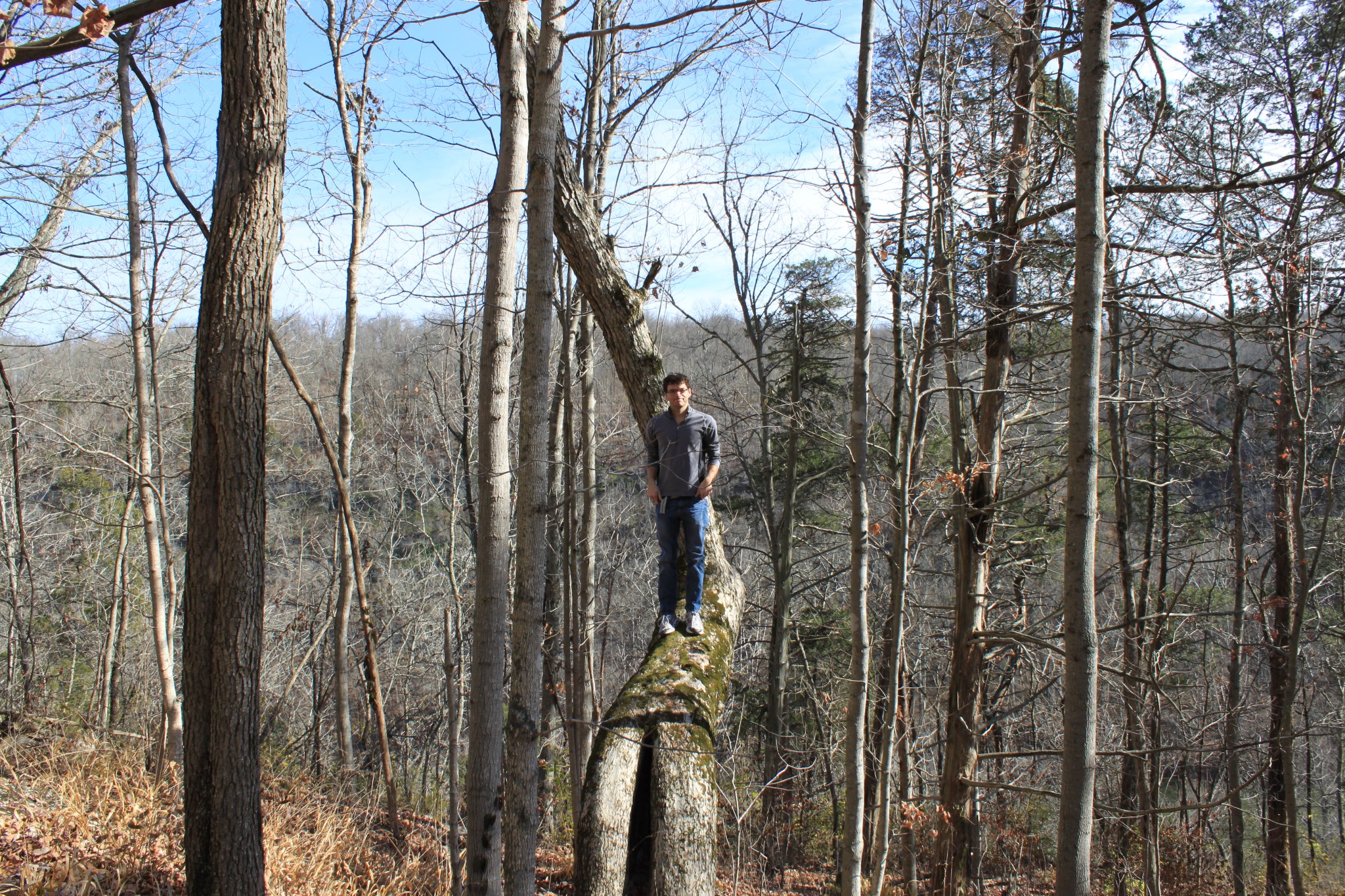 audio
comments